Mandawa: Destination Wedding Indian Outfits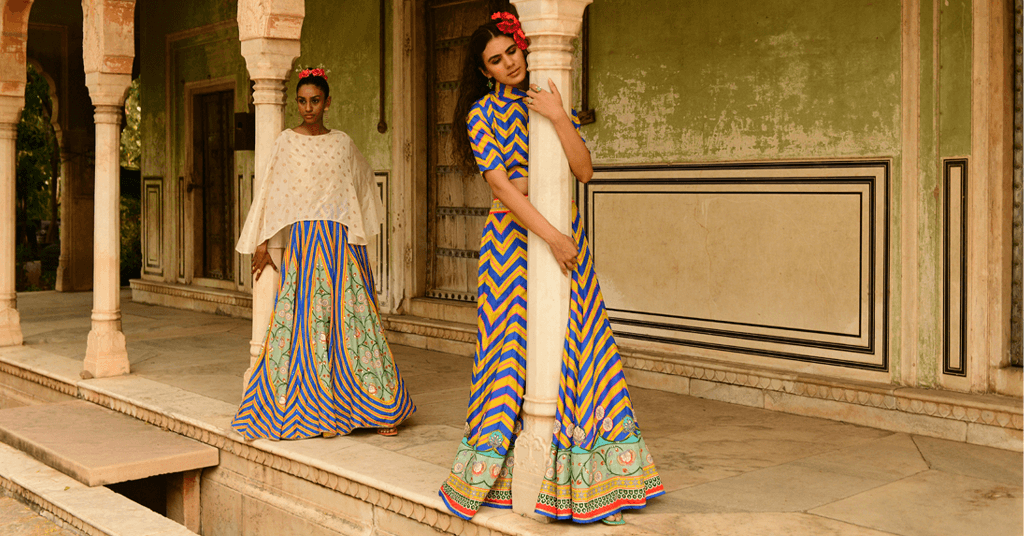 Watching your best friend or sister walk down the aisle on tunes of love at a surreal location can be the most beautiful sight for bridesmaids. But the dreamy drama that goes behind each and every gathering during the days of a wedding is countless. Especially if it's a destination wedding by the bay!
Besides all the bridesmaid duties, planning your wardrobe can often pose a dilemma. You might end up surrounded by questions like are your outfits going with the theme? Should you pack an SOS outfit? Is the color okay? And the list continues…
Fret not ladies! Swati Vijaivargie presents a collection perfect for Indian destination weddings. Mandawa is an expression of emotions that bridges the journey of prints and patterns that we hold in our cultural roots. It is a melange of traditional butas, beads, and borders. Crafted in gorgeous silk fabric in serene blues, this collection is the manifestation of royalty.