Gulaabo: A Floral Wedding Wardrobe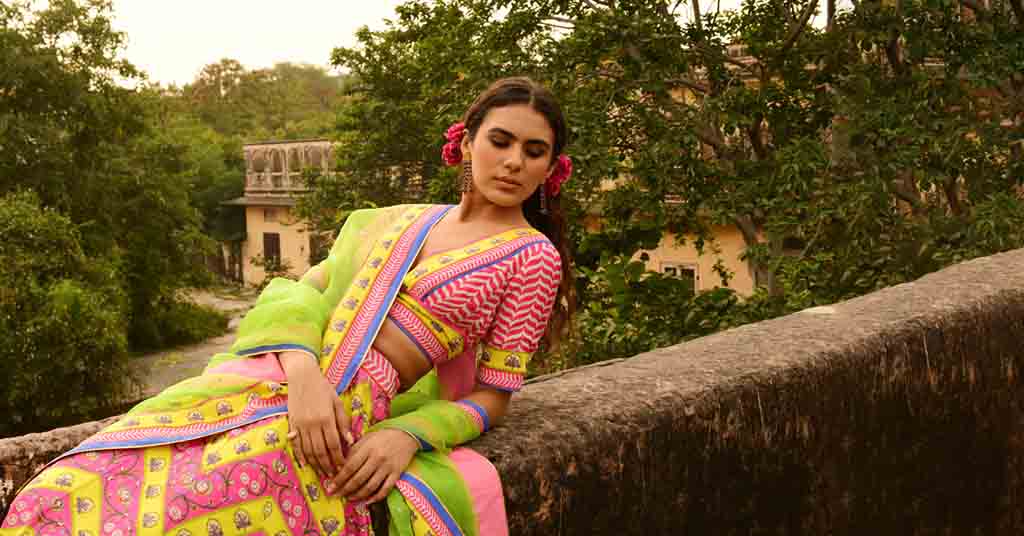 Flowers are the love language of our beautiful nature. We embrace flowers as we embrace loved ones. Ubiquitous, yet rare, flowers tend to hold the power to mould moods!
Honestly, there is just something about floral ethnic wear that dazzles us and wants us to wear and twirl in them with reckless abandon. They're the embodiment of ethereal aesthetics that make us feel positive and emotional just at one glance. It's a timeless bridal and bridesmaid fashion trend that has been at the center of many mehndi, haldi, and wedding functions. Recently, there's been a boom in pairing florals with bright lime and bold fuchsia hues and we're all for it!
Presenting 'Gulaabo' an unsung mystery, a secret bloomed in the baghs. Inspired by the morning dew of spring, a fresh whisper of greens, and the blushing beauty of gulaabi gajra.